The Danish Artic Institute is a small place of work characterized by closeness, co-operation and many-sided responsibilities. All employees are highly educated and have a relevant professional background, placed at the disposal of the users of the Institute and of its co-operators. In the everyday work, order and clearness of the collections are emphasized to the greatest extent possible and at a high level of service to the public.
Employees
Bent Nielsen, Ph.D, managing director: Phone: +45 3231 5050, arktisk@remove-this.arktisk.dk
Since the 1st of September 2006, Bent Nielsen has been the manager of the Danish Arctic Institute. In 2005, he acquired the Ph.D-degree based on a doctorate thesis on the conditions of the Eskimo people in North-Eastern Russia after the collapse of the Soviet Union, and as the leader of the Danish Tjukotka Expeditions he has combined the eskimology with modern Danish research in the Arctic areas. Further, Bent Nielsen has been trained as a graphic designer.
Stig Søndergaard Rasmussen, M.A., project manager (photo): Phone +45 32 31 50 05, foto@remove-this.arktisk.dk
Stig Søndergaard Rasmussenhas a M.A. in Eskimology and history. He has written several articles focusing on historical photos and has his own company offering guided tours in the old parts of Copenhagen.
Jørgen Trondhjem, Ph.d, : Phone: +45 32 31 50 52, projekt@remove-this.arktisk.dk
Jørgen Trondhjem has Ph.d in Eskimology and art history. He registers and photographs the collections of art and ethnographic materials.
Astrid Brüsch, student, photo archive: student@remove-this.arktisk.dk
Astrid Brüsch studies BA in Eskimology and Arctic Studies.
Charlotte Schierbeck, studentermedhjælper, fotoarkivet: assistent@remove-this.arktisk.dk
Charlotte Schierbeck er BA i eskimologi og arktiske studier.
Janni Andreassen, journalist, volunteer
Jan Løve, cand. psych., volunteer
Gudrun Tølbøll, volunteer

Volunteers at the Danish Arctic Institute
Quite many functions at the Danish Arctic Institute will be attended to by volunteers, who in various ways have a relation to Greenland. The Institute highly appreciates the very engaged group of volunteers, who takes part in and contributes to the work with invaluable efforts during the years. As volunteer, you may among other things work with document filing, registration and updating.
Should you want to become a volunteer, please contact the Institute for more information about wishes and options.
The Danish Arctic Institute
Strandgade 102
1401 Copenhagen K
Mail; arktisk@remove-this.arktisk.dk
Phone: +45 3231 5050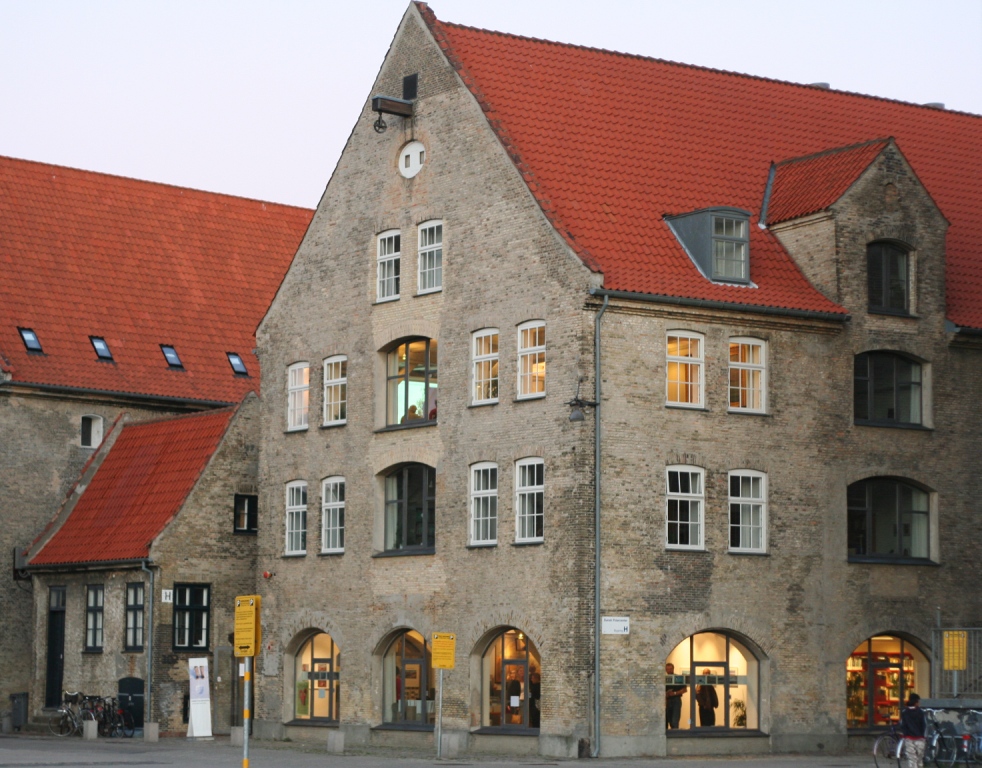 Address:
Strandgade 102, 1. sal
DK-1401 København K

Opening Hours:

Monday - Friday 9:00-16:00