Arkivfond
A 060
North East Greenland Expedition 1960
Beskrivelse:
Arkivfonden indeholder rapporter vedr. istemperatur i Sefsrøm gletcheren, vejr og kort over Dammen Region of Alpefjord.
Giver:
Accessionsdato:
Klausuler:
Note:
Note eksisterer
Henvisninger
Relaterede fonde:
Emneord:
Personer:
Arkivfonden indeholder nedenstående
Pakke nr.
Løbe nr.
Enheds nr.
Titel
1
1

Priliminary reports (Ice temperature, weather and ablation, the standlines in Damen region)

ekspeditioner
isforhold
rapporter
vejrobservationer

1
2

Kort over Damen Region of Alpefjord.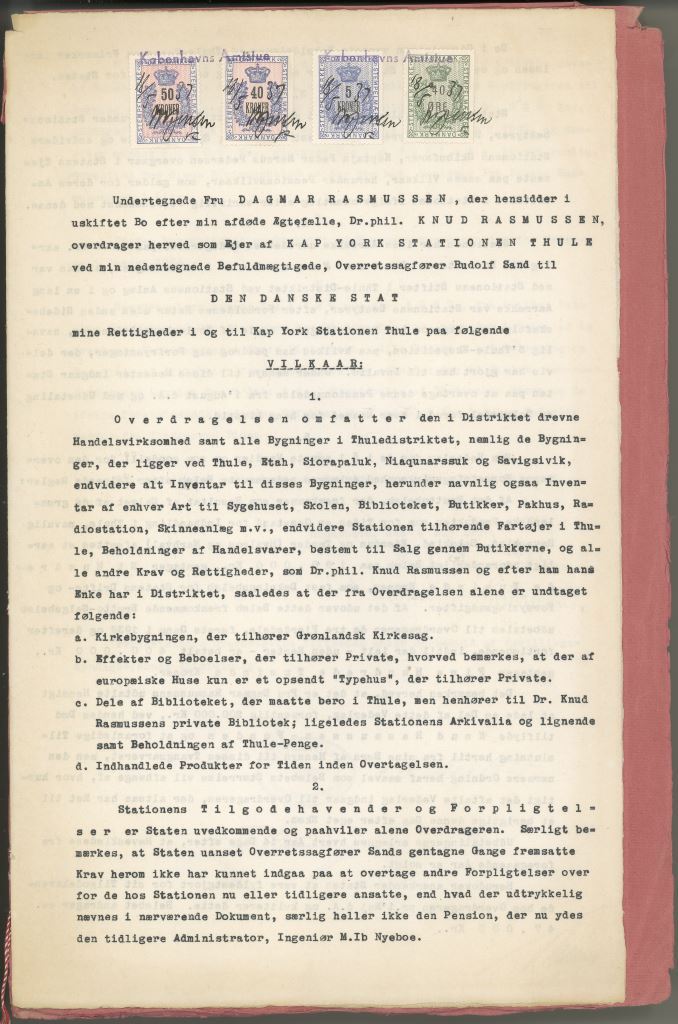 The document archive includes diaries, manuscripts, reports, observations, letters and other kinds of written materials concerning the history of Greenland and the Arctic regions. Search in our online catalogue (only in Danish) to see information about the different archival fonds. Contact the archive manager, Jørgen Trondhjem, if you have any questions or comments: