Arkivfond
A 324
Thomas Vilhelm Garde
Beskrivelse:
Løbenummeret indeholder Thomas Vilhelm Gardes to kort, 5 tegninger, notesbøger, slægtstavle.
Giver:
Accessionsdato:
Klausuler:
Note:
Ingen note registreret
Henvisninger
Relaterede fonde:
Emneord:
Personer:
Arkivfonden indeholder nedenstående
Pakke nr.
Løbe nr.
Enheds nr.
Titel
1
1

To kort fra Julianehåb Distriktet. Opmålt Thomas Vilhelm Garde, 1893.

ekspeditioner
Garde Moltke Ekspeditionen
kort

1
2

5 tegninger fra Illustreret tidende med grønlandske motiver.

ekspeditioner
Garde Moltke Ekspeditionen
tegninger
tidsskrifter

1
3

Thomas Vilhelm Gardes notesbog fra 1893. Derudover tre landtoninger udført af Thomas Vilhelm Garde. (Se også K 032 i Arktisk Instituts kunstsamling).

ekspeditioner
Garde Moltke Ekspeditionen
kort
kortlægning
landtoninger
notesbøger
opmålinger

1
4

To notesbøger: "Dagbog fra "Fyllas" rejse til Godthaab og Vestindien, 1886" samt "Dagbog fra "Hvidbjørnens" rejse, 1889-1891".

dagbøger
ekspeditioner
fylla (skib)
Garde Moltke Ekspeditionen
hvidbjørnen (skib)
notesbøger
observationer
opmålinger
skibe

1
5

Slægtstavle over familen Garde. Slægstavlen er udarbejdet af Jørgen J. Glahn.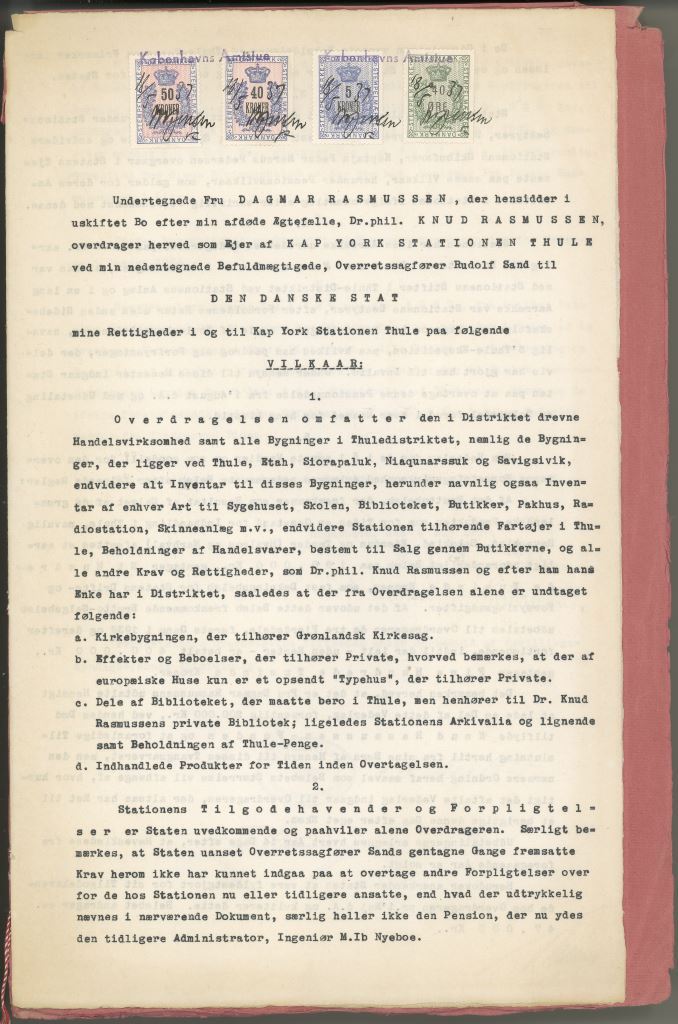 The document archive includes diaries, manuscripts, reports, observations, letters and other kinds of written materials concerning the history of Greenland and the Arctic regions. Search in our online catalogue (only in Danish) to see information about the different archival fonds. Contact the archive manager, Jørgen Trondhjem, if you have any questions or comments: