Since 1953 the Danish Arctic Institute has collected documents, photos and other kinds of material regarding the Danish activities in the Arctic, especially regarding materials from the Danish Polar expeditions.
The document archive is in conformance with the principles of registration and documentation of other important Danish archives for the filing and registration of written materials. Access to the archive is obtained via the "Search in the online catalogue". Archive numbers, not yet entered into the online catalogue, may be seen with numbers and title by clicking the button "Outline of Documents".
Search in the online catalogue
Please, note that the online catalogue is in Danish only.
The online catalogue, our database of Documents, is established in order to give our users and visitors a complete and detailed overview of the content of the archive.
The database is designed by Michael Hammond and converted to the Internet by OpenGate.
Search field
The search technique is 'find-as-you-type', which means, that the search function leave out those files which does not include the specifik word.
Displays
There are three different displays: 'Simpel søgning' (simple search), 'Detaljeret søgning' (detailed search) og 'Enkelt arkivfond' (individual archival fond).
For further information please contact Danish Arktic Institutes archival manager, Jørgen Trondhjem: 3231 5055 / arkiverne@remove-this.arktisk.dk.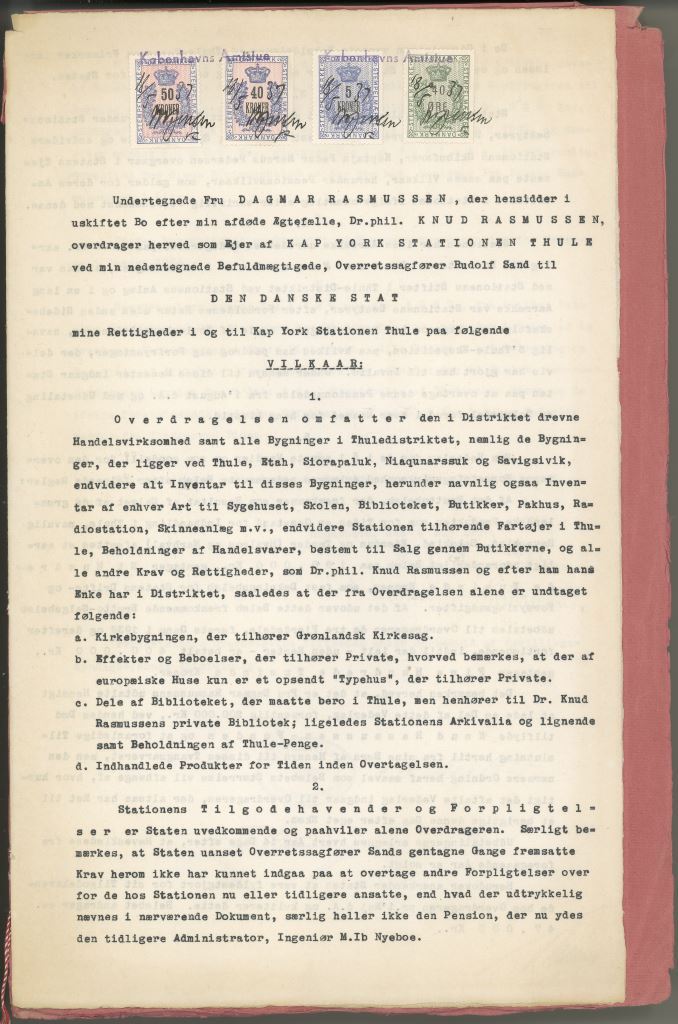 The document archive includes diaries, manuscripts, reports, observations, letters and other kinds of written materials concerning the history of Greenland and the Arctic regions. Search in our online catalogue (only in Danish) to see information about the different archival fonds. Contact the archive manager, Jørgen Trondhjem, if you have any questions or comments: