Arkivfond
A 350
Anden Verdenskrig i Grønland
Beskrivelse:
Denne arkivfond indeholder materiale ang. II Verdenskrig: en artikel, erindringer og en kopi af notater vedr. arkivundersøgelser om kilder til grønlandske og canadiske forhold. Dertil kommer to radioaviser fra 1939 og en arktikel om kysttrafikken og forsyningstjenesten.
Giver:
se noter
Accessionsdato:
Klausuler:
Note:
Note eksisterer
Henvisninger
Relaterede fonde:
Emneord:
Personer:
Arkivfonden indeholder nedenstående
Pakke nr.
Løbe nr.
Enheds nr.
Titel
1
1

Fotokopi af en dansk maskinmesters erindringer fra Ammassalik under krigen. 4 maskinskrevne sider.

Anden Verdenskrig
erindringer
maskinmestre
radiostationer
vejrobservationer

1
2

Artikel på engelsk om amerikansk patruljevirksomhed ved Grønland under II Verdenskrig: "the U.S. Coast Guard and the Greenland Patrol". Med litteraturliste.

1
3

Notat vedr. arkivundersøgelser i Canada og USA 1990. Kopi af kilder til Grønlands historie under II Verdenskrig i det canadiske og det amerikanske rigsarkiv.

1
4

Kysttrafikken og forsyningstjenesten i Grønland under II Verdenskrig. løbenummeret er et særtryk af Tidsskriftet Grønland, nr. 7-8 1996 Af Helge Schultz-Lorentzen.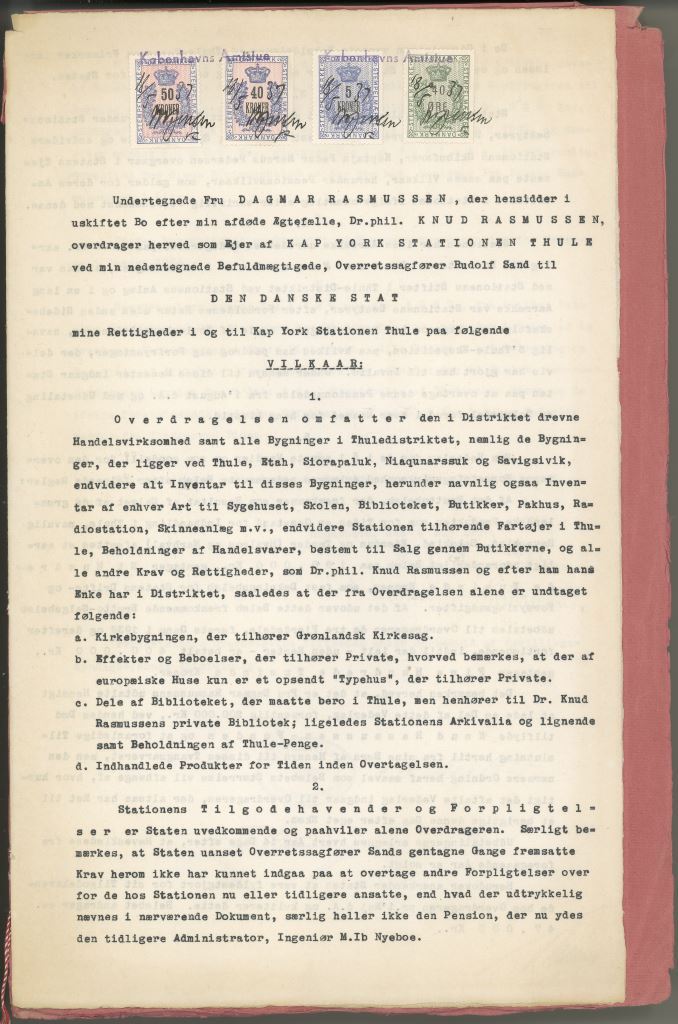 The document archive includes diaries, manuscripts, reports, observations, letters and other kinds of written materials concerning the history of Greenland and the Arctic regions. Search in our online catalogue (only in Danish) to see information about the different archival fonds. Contact the archive manager, Jørgen Trondhjem, if you have any questions or comments: